Next Level Car Rental's website has had it's Security Upgraded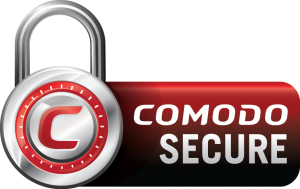 In a continuous effort to ensure the safety and security of our customer's private and financial data, we have recently had our Security upgraded. Google recently proposed an update to it's required security requirements. All certificates issued before June 1st 2016 by Symantec, GeoTrust, Thawte and RapidSSL will no longer be trusted by Google Chrome. Simply explained, if we haven't taken any action, some of our customers would begin receiving alerts that our website is not secure. By obtaining a new key for our website we ensure that you never question our security, and ensure that it remains as secure as ever.
Here is a quote from a Symantec email that outlines the changes:
Dear NLCR ,
As you may be aware, Symantec Website Security has been in discussions with the browser community regarding their proposed treatment of our SSL/TLS certificates. In our most recent response, we highlighted that the timing laid out by Google's latest proposal is not achievable.
One aspect of Google's proposal is that starting August 8, 2017, Chrome would gradually begin mistrusting all Symantec, GeoTrust, Thawte and RapidSSL branded certificates issued before June 1, 2016. Our records show that you have certificates issued earlier than June 1, 2016, and while this is only a proposal, we realize that this browser action , if implemented, could cause some operational disruption for you, which we would like to preemptively mitigate.

We urge you take prompt action in order to avoid the risk of having your certificates mistrusted by Google's Chrome browser. At the end of this email is a list of your certificates that are at risk.

We recommend that you reissue and replace these certificates prior to August 8, 2017 to minimize any operational disruption.

We take our role as a key player in the Internet trust ecosystem very seriously, providing some of the most extensive website security solutions in the industry. We acknowledge the past mis-issuances we've experienced in our Certificate Authority (CA) business and we have taken these incidents very seriously. These incidents were the exception and not the rule for our CA operations – as we have consistently demonstrated since the CA/Browser Forum baseline requirements were defined and went into effect on July 1, 2012. We remain confident in our SSL/TLS certificates, authentication practices, and certificate issuance processes.

This outreach to you is our way of looking out for the continuity of your service.

For instructions on how to replace your certificate, please use the relevant link: Symantec, Thawte, GeoTrust, or RapidSSL or contact your Account Manager, Symantec Website Security: updates@symantec.com.